2016 List of Community Groups and Allies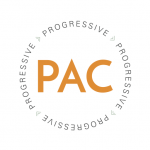 American Civil Liberties Union – Northern California (ACLU-NC)
www.aclunc.org/
The ACLU of Northern California is an enduring guardian of justice, fairness, equality, and freedom, working to protect and advance civil liberties for all Californians.
Communities for a New California
http://www.anewcalifornia.org
CNC is a statewide civil and human rights organization committed to achieving public policy that is socially, economically, and environmentally just for California's families.
Community Alliance newspaper
www.fresnoalliance.org
The Community Alliance is an independent voice for workers and progressive groups in the Central San Joaquin Valley. The goal of the monthly newspaper is to build a powerful progressive movement that will support social, environmental, and economic justice; immigrant rights; and a living wage for all people.
Faith in Community
http://faithinfresno.org/fic/
Faith in Community is a coalition of faith institutions working towards a more just, compassionate, equitable, and thriving city of Fresno. Faith in Community is part of the larger PICO National Network, represented in 150 cities across the nation.
Fresno Teachers Association (FTA)
www.fresnoteachers.org
FTA is a union that represents members in the Fresno Unified School District, the fourth largest district in the state of California. They are affiliated with CTA and NEA.
Fresno Center for Nonviolence
http://centerfornonviolence.org/wp/
Dedicated to peace and social justice – a place to work for peaceful change.
Leadership Counsel for Justice & Accountability
http://www.leadershipcounsel.org
Leadership Counsel for Justice and Accountability will fundamentally shift the dynamics that have created the stark inequality that impacts California's low income, rural regions. Based in the agriculturally rich San Joaquin and East Coachella Valleys the group will work alongside the most impacted communities to advocate for sound policy and eradicate injustice to secure equal access to opportunity regardless of wealth, race, income, and place.
National Women's Political Caucus
http://www.nwpcfresno.org
The National Women's Political Caucus is a pro-choice, multicultural, intergenerational, and multi-issue grassroots organization dedicated to increasing women's participation in the political process and creating a true women's political power base to achieve equality for all women. NWPC recruits, trains and supports pro-choice women candidates for elected and appointed offices at all levels of government regardless of party affiliation. In addition to financial donations, the Caucus offers campaign training for candidates and campaign managers, as well as technical assistance and advice.
Planned Parenthood
https://www.plannedparenthood.org/planned-parenthood-mar-monte
Planned Parenthood Mar Monte improves and transforms the lives of over 250,000 women, men and children every year in 29 counties throughout mid-California and 13 counties in Northern Nevada. We reach people through our medical services, education programs and advocacy initiatives.
Sierra Club (Fresno Chapter)
http://www.sierraclub.org/tehipite
Volunteer activists engage in (1) Lobbying for and against legislation at all levels of government, (2) Campaign support for state and local candidates pledged to defend our interests, (3) Lawsuits to ensure that local governments are held accountable to their legal requirement to ensure environmental protection, (4) Social interaction at monthly Fresno General and Merced Group meetings, and (5) Outings for the appreciation of our spectacular local wild lands, many of them protected as National and State Parks, Wilderness Areas, and Wildlife Refuges.
Tenants Together
http://www.tenantstogether.org
As California's only statewide renters' rights organization, Tenants Together works to improve the lives of California's tenants through education, organizing and advocacy. Tenants Together seeks to galvanize a statewide movement for renters' rights.
***
Political parties:
Fresno County Democratic Party
www.fresnocountydemocrats.org
California Green Party
www.cagreens.org/
***
For voting and election information, go to:
Fresno County Elections Department
http://www.co.fresno.ca.us/Departments.aspx?id=144